Maximize your potential at work and at home. Great for leadership development, career management and career transition in addition to continuing support in implementing ideas generated during training seminars and workshops.

Maximize the profitability of your products by ensuring supportability and accurate assessment of support costs.

Bring the best out of your service-oriented technical organization by optimizing people, processes, and technology. Combine coaching and workshops for even greater effectiveness and value for your investment.

Ensure your contact center or smaller business has a business continuity plan in place designed to meet your needs in the event of some natural or man-made disaster. Continued coaching will help you stay on track as you implement the disaster preparedness portion of your plan so that you'll be appropriately prepared for emergencies that could impact your business.

Develop and enhance core competencies in your key people quickly and effectively with interactive workshops adapted to the specific needs of your organization. Follow up with coaching services to maximize long-term benefits.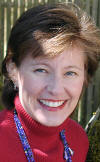 All growth, whether it's business, career, personal, spiritual or something else, must have a practical purpose or else what's the point? This is my basic philosophy at any rate. Others may choose a different point of view and that is perfectly fine with me.
The trouble that I see is that all too often we pursue business growth, personal growth, and, even more often, spiritual growth without any kind of practical purpose in mind - with the result that we so rarely achieve anything of real long-term significance for our efforts.
Why is this and what can we do about it?
There are two reasons I see at the root of this issue. First, and foremost, we ourselves have to make the decision that we will get something useful out of the various experiences that we have as well as the training and education that we engage in over the years.
Part of that decision must also include a notion of what we would find useful - what is it we want to get out of our experiences and our education. Clarity of why we want these results can be particularly helpful in steering us away from trouble in the form of unintended consequences.
Secondly, it's important to choose the training, education, and experiences in our lives that maximize the results that we have decided we truly want. Education for the sake of education is rarely part of the equation. Your approach and the approach of the people whose expertise you seek must revolve around a mutual understanding of what you want to get out of it. Warm and fuzzy just won't cut it for you, so why settle for it?
If you have ever sat in a seminar, a business meeting or anywhere else thinking that it is a waste of your time, then you're experiencing at least one of these two root causes to lack of practical purpose. Fortunately, there is something you can do about it. In fact, you can do at least three things about it.
Align yourself with people also concerned with practical results; challenge each other to name and strive for those results.
Seek out education that puts practical purpose at the forefront and aligns with the results that you care about.
When the first two ideas aren't enough, look for the practical purpose yourself. With practice, you'll find that it's always there, even with the most "warm and fuzzy" interactions.
How can I help?
Those who know me understand that I am one of those who remains absolutely committed to practical results. This makes plenty of sense in the business world, where I do much of my consulting. It may seem less obvious that I am equally committed to a sense of practical purpose in personal and even spiritual growth as well.
I design all of my workshops to have some practical purpose. My design work invariably includes a component of cooperation with my clients to ensure that the purpose we are driving toward is in alignment with their needs.
For my coaching clients, I help them re-orient themselves toward actively seeking and creating practical purpose in their lives and their work. I often help them to find, attain, and sustain the results that they want from all their training and life experiences, whether or not that was part of the original design.
What will seeking Practical Purpose do for you?
Exactly what driving toward practical purpose will do for you is tough for me to say - you'll have to decide for yourself what you want it to do for you and together we can go create that. In the meantime I can tell you what it has done for me and for the clients who have worked with me in the past:
Feel more fulfilled in life and work
Become more effective in the workplace
Become more efficient with time management
Increased revenue/income
More joy in work / happier employees
More effective and reliable employees
Greater sense of control / less fear or concern over lack of control
Reduced stress
Novel and more effective solutions to old problems
Moving from "stuck" to "increased possibilities"
Moving from "too many choices" to "taking real action on a sound choice"
Are these things - or something like them - along the lines of what you want? If so, you deserve to work with a professional capable of and committed to helping you achieve them. While the processes I use may not always be linear in nature, they are always logically creative - meaning that any creativity I call on must also have a practical purpose.
If you are already getting all the results that you want in your work and your life and you're happy with those results, then you absolutely do not need me. If you're not satisfied with the results you're currently getting, then by definition, something has to change. Call, email, fax or phone. The method you use to reach me doesn't matter - just know that something different can only happen if you do something different.
Know too, that you can only attain the results you want if you are clear about them and partner with a professional who will help you drive toward those results with a strong sense of purpose. It usually takes only a brief conversation for us both to know if I can help.
After all - what good is it to be a spiritual master if you can't find a decent parking place?